Back Office Solutions
Ceros offers efficient solutions to meet the demands of your practice. We provide you with aggregation, performance reporting and billing services which enable you to:
Capture data on Ceros and non-Ceros positions (e.g. annuities, positions held at other custodians) on an "as frequently as priced" basis and access them online on a prior day close basis
Customize reporting so you can manage the data you want to see in your regular account reports
Download positions and transactions from a single source
Present data in a sharp, easy-to-read statement format that provides AIMR-compliant, time-weighted return performance reporting and comparison to the index or indices of your choice
Ceros partners with industry-leading vendors, such as Orion Advisor Solutions, BridgePortfolio, and Black Diamond to provide our clients with the best in value-added services such as sophisticated performance reporting tools.
Ceros also partners with NFS, a Fidelity Investments® company, to provide our advisors with the phenomenal strength and global trading platform of a leader in correspondent clearing which can be fully customized to suit your specific requirements.
The Strength of National Financial: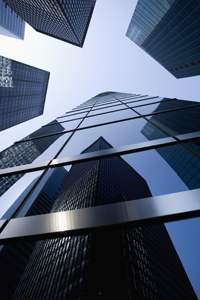 $2.0 billion in net capital — exceeding the minimum requirement by $1.8 billion
More than 300 broker-dealer clients
Over 25 years of experience
With National Financial, you can tap the strength of Fidelity Investments, recognized as one of the world's most respected financial services firms:
$3.2 trillion in total customer assets
77 million customer accounts
Continuously updated state-of-the-art technology
More than 5,000 intermediary firms served
No matter what your practice requires for efficient, reliable and competitive operation, Ceros has the flexibility, relationships and available resources to work with you to ensure that your requirements are met.