Web Services
Do business on your terms. Real-time web trading, daily account updates and online account administration are available through Ceros.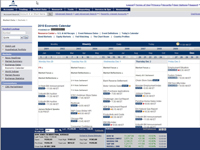 Complimentary Access to 3rd Party Research
Instant Securities Performance Tracking
Create Multiple Lists of Focus Stocks
Instant Securities News Updates
Company Profiles
Stock Charting, Price Movements, Volume, Etc.
Online Planning Tools
Retirement Calculator
Contact Ceros today to find out how we can streamline your technical operations.